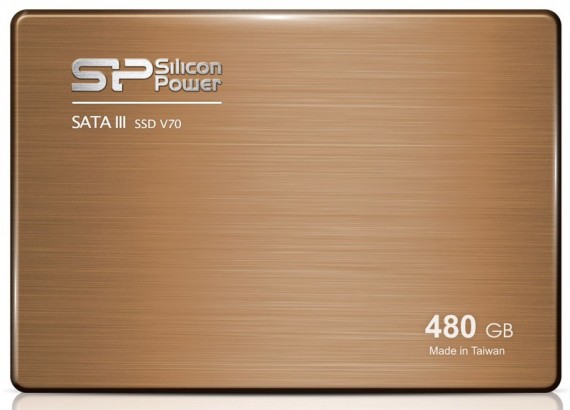 A Silicon Power anunciou ontem, que o seu novo SSD Velox V70 SATA III, vai re-escrever a experiência de utilização de SSD's devido a uma combinação poderosa do um novo flash embutido "Toggle/ Synchronous", de um controlador avançado e de um novo firmware.
Ao contrário dos SSD tradicionais, o Velox V70 possui firmware otimizado e avançado "Toggle/ Synchronous" flash NAND enquanto utiliza o mais recente controlador SandForce SF-2281.
O resultado é um excelente SSD que estende dos limites de desempenho para 557 MB/s de velocidade de leitura e 507MB / s, de velocidade de gravação.
Com velocidades máximas de gravação aleatória de 4k  tão elevadas como 86.000 IOPS. Para arquivos não compactados, a velocidade de leitura pode atingir até 500MB por segundo. Com menor tempo de inicialização do computador e de lançamento das aplicacões, o Velox V70 pode mudar significativamente a sua experiência de utilização de um SSD e é ideal para utilizadores profissionais para edição de áudio, vídeo, jogos e múltiplas tarefas.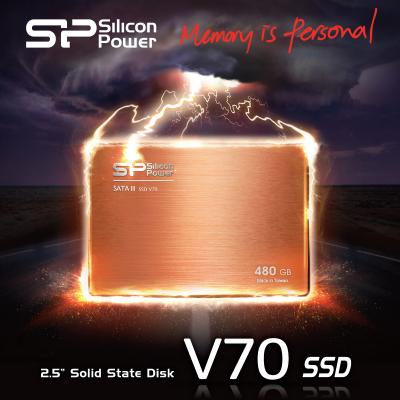 Especificações
Product Feature
– SATA III 6Gbps backwards compatible with SATA II 3Gbps
– Super-high transfer rate:557MB/s max – Read speed, 507MB/s max. – Write speed
– Random 4K write speed up to 86000 IOPS
– Toggle/ Synchronous flash built-in
– Supports TRIM command and Garbage Collection technology
– NCQ and RAID ready
– Equipped with DureWriteTM and wear leveling, to extend endurance
– Implemented with ECC technology to guarantee data transmission reliability
– Built-in with SMART monitoring system
– Low power consumption
– Shock & Vibration-proof
– Noiseless operation, no latency delay and no seek error
– 3 year warranty
Specification
– Capacity: 60GB/120GB/240GB/480GB
– Dimensions: 100mm x 69.85mm x 9.4mm
– Weight: 64g – 77g
– Complimentary 3.5″ Adapter Bracket
– Vibration Resistance Test: 20G
– Shock Resistance Test: 1500G Max
*Transfer rates may vary, depending on system platform.